VITAVATE™ Celebrates Black History Month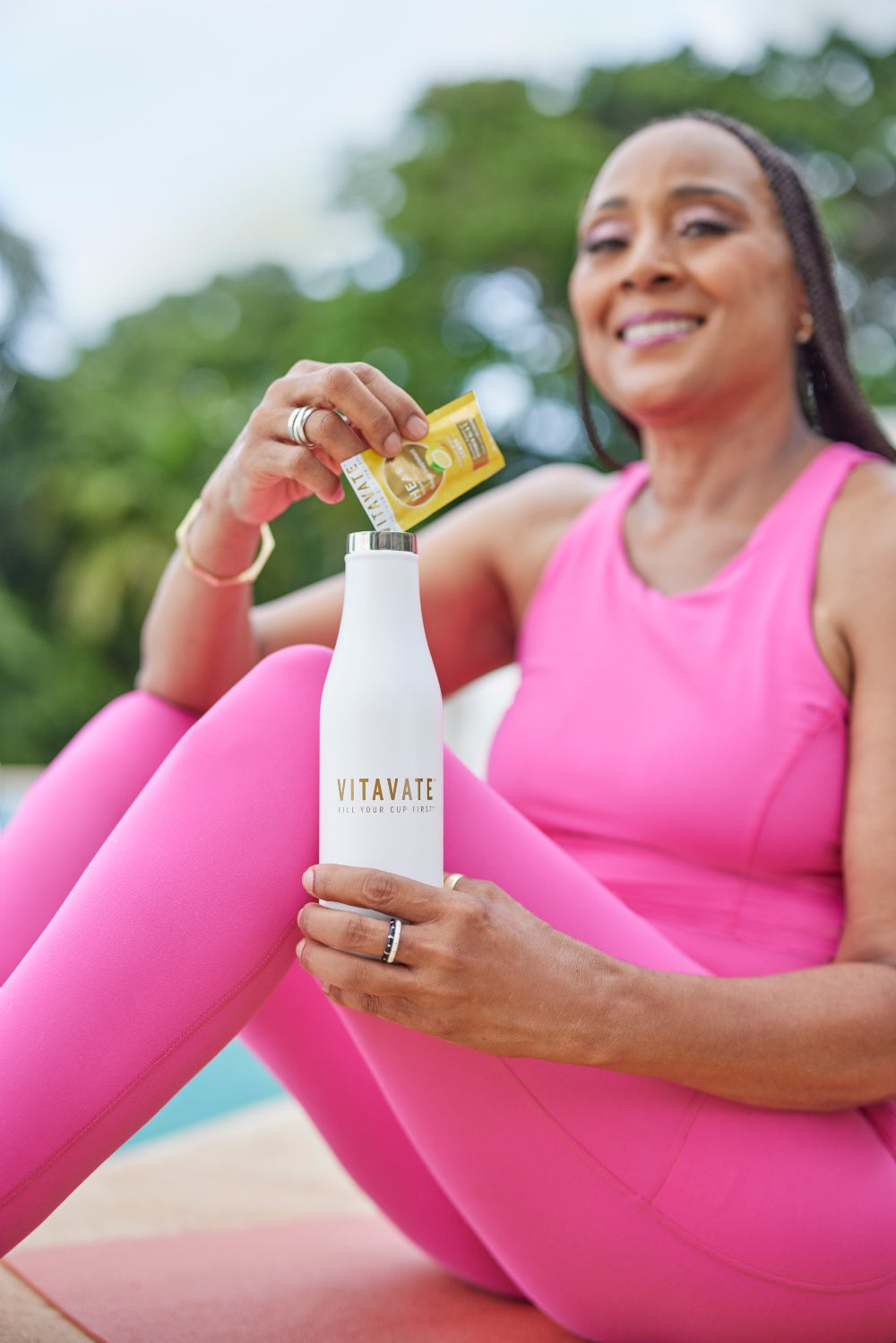 Black History Month is a nationwide annual celebration recognizing the contributions and achievements of African Americans, and understanding the rich history and culture of the African American community. 
VITAVATE™ as a powdered dietary supplement brand is excited to recognize the significance of this time and is ready to do our part in celebrating what this month means to members of our community. We are celebrating Black History Month all throughout February with a special offer on our supplement for heart health,
VITAVATE™ HEART.
Be the first to learn about these discounts, and to learn more about what Black History Month means for our brand, by reading more down below! But if you can't wait to shop the best powdered supplements, you can
learn more
about our VITAVATE™ HEART and similar proprietary blends!
Inside Our Black-Owned, Women-Owned Business
Black History Month continues to be a very important time of the year for our VITAVATE™ brand. As a Black and women-owned business, we are excited to participate in this time of remembrance, recognition, and celebration. In fact, VITAVATE™ is one of the very few Black-owned powdered dietary supplement brands, and our founder, Lori White started this business as a way of helping other people in her community support their own heart health, energy, and mental focus.
Our premium proprietary blends include three different formulas: VITAVATE™ HEART, VITAVATE™ ENERGY, and VITAVATE™ FOCUS. Created with the assistance of industry-leading food scientists and several years of research and development, these blends are designed to uphold our brand motto of Fill Your Cup First™. Lori White understands how important it is to have a pick-me-up amid someone's lifestyle, and our supplements do just the trick. You can help support our small, Black-owned business during Black History Month by shopping all our available formulas!
Promoting Heart Health in Our Community
Our mission at VITAVATE™ is to promote health and wellness to everyone throughout the United States. Lori understands first-hand how important it is to maintain good heart health and why taking care of one's heart should be a priority. As the creator of the VITAVATE™ brand, Lori has transformed the unfortunate loss of their sister, Selby Patrice, at the age of 37 into something helpful and meaningful for her entire community.
Heart disease is considered one of the leading causes of death for Americans. But on top of that, heart disease affects one in every two Black women in the U.S. With all this in mind — on top of being diagnosed with atrial fibrillation — Lori made it her mission to design a nutritional supplement to serve this drastic need. At VITAVATE™, we understand how important it is to pay attention to internal health and to lower one's risk of heart disease whenever possible. 
What Our VITAVATE™ HEART Is All About
The VITAVATE™ HEART formula was designed to help stress the importance of heart health and to provide essential vitamins and nutrients to the public. This high-quality blend from our VITAVATE™ brand is specifically designed to help reduce one's risk of cardiovascular disease. Totally gluten-free, sugar-free, and vegan, VITAVATE™ HEART has become one of the best powdered supplements available. Some of the ingredients used in this blend include vitamins B6 and E, magnesium, fiber, calcium, and Selenium.
Simply mix in this naturally-flavored lemon powdered supplement with 16 oz of water every day to reap its rewards. But that's not all — in honor of Black History Month, you can Fill Your Cup First™ at an incredible discount!
Enjoy Discounts All Throughout February
Now is the time to manage your heart health! VITAVATE™ is excited to offer a special discount for Black History Month! Take 20% off on our VITAVATE™ HEART formula all month long. Shop online now!
Shop Our VITAVATE™ Supplements Now
Celebrate Black History Month and everything it represents with VITAVATE™! Our mission is to help Black women and women across the United States have the resources they need to stay healthy every single day. Help lower your risk of cardiovascular disease and other heart-related illnesses by taking our supplements once a day!
Check out our other VITAVATE™ blends as well to take care of other essential areas of your overall wellness, each designed to increase your mental clarity and daily energy.
Contact us
directly for any questions and thank you for helping us celebrate Black History Month!